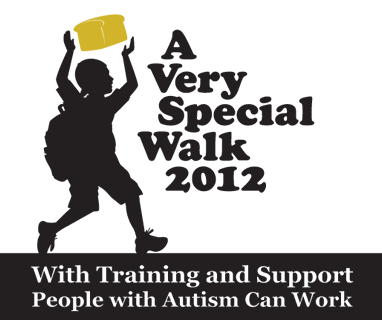 About AVSW
A Very Special Walk (AVSW) supports projects that integrate people with autism into mainstream society. Since 2005, we have built a community of Autism Supporters.

This year, join us in unleashing the employability potential of people with autism. These raw gems can be valuable members of the work force. With training and support, people with autism can work and contribute to society.

All nett proceeds go to the Employability and Employment Centre (E2C) recently launched by Autism Resource Centre (Singapore). E2C provides essential job training and support to enable people with autism perform optimally in the workplace.
A Very Special Walk (AVSW) has always been about Integration. Take a walk down memory lane to witness valuable work done by the autism community from our past AVSWs.
Into our 7th Year!
AVSW has always been about Integration.
AVSW 2005: AVSW was first initiated by the Gryphons Alumni (ex- Raffles Institution Scouts) in 2005, raising funds for projects meant to integrate people with autism into mainstream society and to enhance their employability and employment. .
AVSW 2006: The integration took a different form of having 3 schools, which tread very different paths yet came together to make the event a success. The tag line "Many paths, One goal" truly reflected the unique partnership between Chong Boon Secondary School, Raffles Institution Scouts Group and Pathlight School.
AVSW 2007: The tripartite partnership continued as we moved on, Breaking Barriers together.
AVSW 2008: We celebrated successful partnerships. Integration would not have happened, if not for the on-going partnerships which embrace the differences, the talents and the uniqueness of each and everyone of us... with or without autism. This event aimed to promote autism awareness among the community.
2009: AVSW took a break for this year in view of the moving of Pathlight School and Autism Resource Centre(Singapore) to to Pathlight School Campus 1. This is made possible through the tremendous fund raising efforts of past years.
AVSW 2010: We enjoyed the Hollywood Experience by watching various movies and indulging in snacks produced and sold by our students. Pathlight gave back to society by raising funds for our sister school - Eden School Building Fund.
AVSW 2011: We took all participants on a walk around Bishan Park, ending with performances and games back at the Pathlight School. The tag line "There's A Hero In Me!" highlights our aim to find the hero in each of us as we raise funds for Post-School Options for Persons with Autism.
Reliving Wonderful Memories